Speed Queen Washing Machine Repairs
Call: 072 515 1248 / 071 845 9548  Whatsup-081 710 1082 
A Repair Is Inevitable If Your Washer Leaking Or Making Noise
Speed Queen Washing Machine – One call and we will schedule an appointment for washing machine repair for your washer. At Access Appliance Repairs, Speed Queen -washing machine repair is one of the biggest request for appliance repair that we receive. We are constantly hearing how washing machines are made much better than the machines of the past. However washers and dryers can still breakdown… unexpectedly.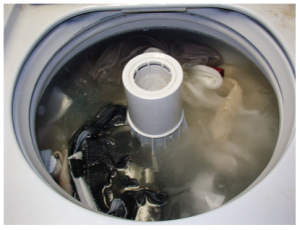 We provide the best washing machine repair service
This Is How We Work
24/7-Repairs & Installations Service
All Our Repairs Are On-Site, Unless Otherwise.
All Our Repairs Carry A 6 Months Spares & Workmanship Guarantee.
No Call-Out Fee If Quotation Approved & We do the work.
We Repair All Major & Common Brands On Our Market Today.
Our Technicians Are Highly Qualified & Experienced To Work With all ever Changing Technical Requirements On The Market.
We promise To Attend Every Call Request Within 30-45 mins
Our Mobile Service Van Is Well Equipped With All Major Common Spares To Avoid Time Delays & Time Loss, Since We Know Some Of Our Clients Would Have Borrowed Their Profitable Time From Their Work To Attend To Their Home Or Property Repairs.
Newer Speed Queen Washing Machines today might need a little more TLC than the older models. Newer washers are capable of doing so much more than those older versions, and they use a fraction of the water and energy your parent's washing machines required.
The additional features and electronics attached to the machines make them a little more work, but when properly repaired with the right technician and the right parts, you should get years and years of use from your washing machine and experience very little trouble.
Remember to never attempt to make any repair to your washer, this increases the chance of you doing more damage to your appliance, and increasing the amount of repair work that needs to be done.
We understand exactly how stressful the malfunctioning appliance can be. Whether you need washer repair or dryer repair, we see no logical reason to further compound your stress by making you wait several days for the needed repairs, or to give up a day's work so you can wait around for a repair person who refused to commit to a set time.
Washer problems don't occur on schedule. It's possible that when you start a load of laundry something may not seem right. If this is the case, you need to shut the appliance off, remove your dirty laundry, and contact us.
We provide Speed Queen Washing Machine repairs for most problems including: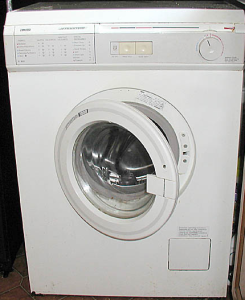 Shaking Speed Queen Washing Machines (alignment problem)
Machines where the water drains slowly, or it stays in the tub
Not enough water
Broken spinning mechanism
Leaking machine
Leaking attachment hose
Getting stuck on a cycle and being unable to advance to the next stage
Noise
Malfunctioning spin cycle
Digital display not working
Odors
Broken pumps and connecting ducts
Water too hot or too cold
Door won't close, or it won't unlock
Refusal to start
There's not a single problem we can't handle. No matter what issue you are encountering, we will get it fixed right away.
Call us today and we will gladly schedule an appointment to have you experience expert washing machine repair performed on your washer.
Speed queen Washing Machine Repairs – We are fully qualified and highly experienced to service and repair all other appliances, fridges, freezers, washing machines, dishwashers, tumble dryers, stoves, ovens and other appliances made by these fine manufacturers. If the brand of your appliance is not listed here, don't worry, we can take care of them also..
 
Speed queen Washing machine Repairs Pretoria
We do ON SITE washing machine repairs in all suburbs and areas around Pretoria including:
Pretoria, Pretoria-east, Pretoria-north,  Brooklyn, Garsfontein, Lynnwood, Waterkloof-ridge, Hatfield, Moreleta-park, Silver-lakes, Mooikloof, La-Montagne, Montana, Annlin, Theresa-park, Wonderboom, Arcadia, Centurion, Akasia
FOR EXCELLENT SERVICE CALL US ON  072 515 1248 / 071 845 9548.